Overview
Peter is the Principal of Transportation Associates Pty Ltd and is a leader in infrastructure and transportation consulting based in Sydney. Peter's current area of practice is in the strategic development, planning and concept design of transportation and infrastructure projects, drawing on his skills in engineering, environmental planning and project economics. He has more than 40 years of experience in transport and infrastructure and has directed more than 100 investigations into most aspects of transportation for the private sector, Commonwealth and State Governments, many involving presentations to parliamentarians and to senior officers of Government agencies.
During his career, he has directed or undertaken assignments across all of the stages of PPP procurement, sometimes from the private sector perspective and at other times from that of Government. He has worked with bankers, financiers and private sector consortia on the privatization of a range of public infrastructure including: airports, ports, railways, highways and tollways and other forms of linear infrastructure including power transmission.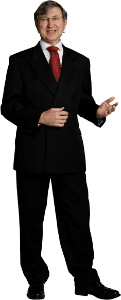 His project leadership experience covers:
Management Consulting for Transport and Logistics Organisations
Airports
Airport Rail Links
High and Very High Speed Rail Projects
Urban Railways
Light Rail
Rural and Freight Railways
Station Projects
Rolling Stock Projects
Rail Bridges and Structures Projects
Ports and Port Infrastructure
Roads and Highways
Road Bridges
Urban Projects
Industrial Projects
Environmental Planning & Impact assessment
Demand Forecasting & Economic Evaluation
Peter has directed many studies and projects which have required evaluation using a variety of techniques including multidimensional factor analysis (MFA), cost-benefit analysis (CBA) using discounted cash flow analysis and financial assessments.
Until 2014 he was General Manager – Infrastructure for WorleyParsons in Sydney. Before the acquisition of TMG by WorleyParsons in 2006, he was Managing Director of TMG International (Australia) Pty Ltd for 5 years. Prior to this, he was a Director and Principal of Arup Australia for 12 years and before that an Associate Director of Macdonald Wagner for 13 years.
Areas of Expertise
By acquiring diverse academic and professional qualifications, Peter is equipped with the breadth of knowledge to deal with the diverse issues that arise in the delivery of transport and infrastructure and the provision of services by public authorities, utilities and private enterprises. He hold:
Master of Business Administration 1991, Macquarie University
Master of Environmental Planning 1984, Macquarie University
Bachelor of Engineering (Civil), 1st Class Hons, 1972 University of Sydney
Fellow, Institution of Engineers, Australia
Fellow, Chartered Institute of Logistics and Transport
Member, Institution of Civil Engineers, London
Registered Professional Engineer, Queensland
Current Appointments
He is a Director of Transportation Associates Pty Ltd and Barrington Group Pty Ltd.
He has been a Director and Board member of TMG International (Holdings) (Now AusRail) Pty Ltd since 2001
Pro Bono
President of the Civil Engineering Foundation of the University of Sydney (since 2007);
Graduation Address at the 2007 graduation of Civil and IT engineers;
Board of Engineering Sydney, the umbrella Industry /University advisory body chaired by the Dean of Engineering. Member Ex officio;
University of Sydney School of Civil Engineering – I was invited by the Dean to sit on a panel to interview candidates and appoint the head of School.
Occasional Lecturer to Undergraduates on Major Transport Projects University of Sydney
Member of the Board of Advice- Institute of Transport and Logistics Studies, University of Sydney
Awards
2014 Excellence Award of the Institution of Engineering Australia Sydney Division for Best Report "Airport Site Selection for Sydney" – Peter Thornton, Project Director for WorleyParsons/AMPC team
2000 ACEA Award of Excellence Category 1 Civil Engineering Gold Award of Merit for New Southern Railway – Sydney's Airport Rail Link – Peter Thornton, Project Director for Ove Arup and Partners
2000 ACEA Award of Excellence Award of Special Merit "Project of the Year" for New Southern Railway – Sydney's Airport Rail Link – Peter Thornton, Project Director for Ove Arup and Partners